What is Rome style pizza?
One day an Italian baker in Rome decided to offer pizza to his customers. But he did not have the oven used by pizzerias. So he created a long, thin pizza to fit the long rectangular pans he used in his bread ovens. He prepared his dough the night before using low-maltose flour, giving it time to rise and breathe, and then early in the morning baked it slowly.
Not only does this produce a unique light texture with a delicious crispy crust, it also means that Rome style pizza is much healthier because - unlike other pizzerias - no oil is used in the pan. Today, Stuzzico use the same techniques to produce the authentic Roman pizza enjoyed throughout Perth. Made with real mozzarella and with less than 2% fat, it's tasty and so healthy you can eat it every day.
Pc available for FREE
An internet hot spot is offered for FREE in our stores. If you need to check your emails or finish a job and don't have your laptop with you, we have a computer for you too
Wireless for FREE
Alternatively bring your laptop and use our FREE wireless to surf the web while enjoying our pizza and coffees at the table outside
Paymate service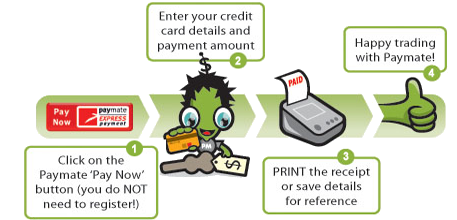 Please note that currently payment through Paymate are accepted only at participating stores. Paymate fees 3% + AUD 0.50 each transaction
Place the order and ask for your order number.
Payment without the order number cannot be accepted.